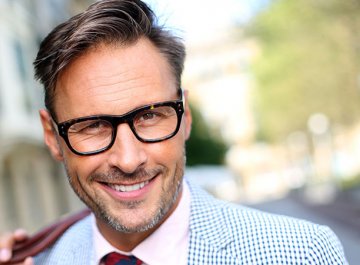 Mon 15 Nov
Ray-Ban Eyeglasses in Houston
Ray-Ban is a well established and popular eyewear brand in the optical world. The creation of this brand is related to introducing anti-glare and sun protection sunglasses for Air-force pilots. This iconic brand was created to protect the pilots from strong sun glare which created hindrance in their flights. Ray-ban is enlisted among the top list of hot-selling brands in the world. Regardless of its extravagant prices, there is an increasing demand for this product due to its elegant quality as well as the luxurious brand label. Modern Optical sells a wide variety of Ray-ban products along with other top-notch brands like Oakley, Police, Prada, Burberry and DKNY and it's a one-stop destination for eyeglasses in Houston.

A classic vintage collection and modern options are available for Ray-ban products. These glasses provide vision correction along with comfort and style. Each Ray-Ban glass varies in its features and is unique in its design. The brand also makes products that help in minimizing haze by filtering out blue light. Such products are suitable for misty conditions. Modern Optical has exclusive collection prescription glasses that suit both men and women depending on their individual choices. Ray-Ban glasses have now become a must-have product in everyday wardrobe and is seen on everyone ranging from military figures to celebrity icons.

Ray-Ban always focuses on individuality and personal identity despite its popularity. It incorporates innovative design ideas to ensure that its customers are never stuck with generic or boring options. The frame styles of prescription lenses the brand offers include Wayfarer, Clubmaster, and Aviator frames. Dramatic and bold cat-eye frames satisfy fashion whims whereas sophisticated round wire-rimmed glasses speak to more refined personalities.

The lenses are created using a revolutionary material called mineral glass which blocks harmful UV rays of the sun. To differentiate between original and fake products original Ray marks its brand name RB on each glasses as well as provides a certificate to prove authenticity in original packing. Ray-Ban has evolved into a premier fashion brand over the past few decades as well as playing a major role in shaping American pop culture. The Ray-Ban glasses in Modern Optical include an explicit collection varying in its distinctive designs, bright colors, and transparent frame styles. Due to its timeless style and craftsmanship investing a Ray-Ban product is never a waste of money instead it's a worthwhile choice to make.