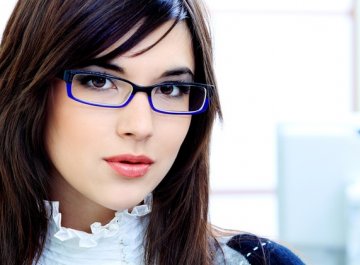 Fri 23 Apr
Eyeglass in 1 Hour
The Modern Optical understands your time is valuable and hence we ensure the finished glasses are delivered on the same day for most prescriptions. The well qualifies team here always stay prepared to serve you as quickly as possible. For over many years, the company has been successful in offering its consumers a speedy service and on-time delivery for all orders as well as repairs. The products ranging from modern to traditional designs are available here are affordable as well as budget-friendly prices.

We stock thousands of lenses, including progressive, bifocal and trifocal lenses as well as sun protection and anti-glare glasses. Being one of the leading stores for eyewear, this continues to be a one-stop-destination for high quality and elegant eyeglass collection. Carrying a large stock for regular basic lenses, we have single vision prescriptions and most of the higher prescriptions ready for our patients in less that one hour. We have extensive choices for lens and frames for the whole family including kids. We have the best team of licensed opticians and optometric assistants available in the eyewear industry. Our boutiques feature well equipped and professional in-store labs and a wide selection of designer and classic eyewear.

The Modern Optical deliver each lens and frame with the customization and perfect processing according to the needs of individual customers. This has become a one-stop destination for luxurious as well as traditional style glass frames due to rapid services and on-time delivery. The store also offers a wide collection of quality sunglasses that protect your eye from harmful UV rays during the sunny summer season. There are numerous ways you can protect your eye during dry and sunny days which include using proper eyeglasses, keeping your eyes moist and practicing good hygiene. A good quality sunglass can block a major portion of incoming UVB and UVA radiation.

The well-trained staff and the eye specialist team here offers an outstanding service to all the clients. Hence Modern Optical store has become one of the most trusted and well-renowned destinations to choose the perfect eyewear that matches you. The newest and latest fashion trends are available here at affordable or budget-friendly prices. Products from many luxurious brands as well as a unique collection of various contact lenses, prescription eyeglasses, specialty eyewear, contact lenses, bifocal and multifocal lens are available in the store. The staff here helps you choose from these to find the best pair that suits your face.