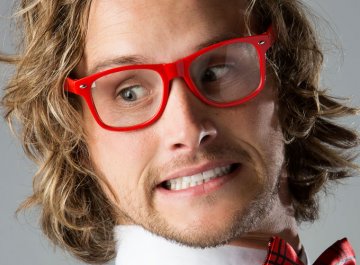 Wed 10 Feb
Discount Prescription Glasses in Houston
Is it worthy to shell out a pot load of cash to protect your eyes? clear vision and proper eye care is a fundamental right for everyone and should never be considered a financial burden. For over many years, the Modern Optical store located in the city of Houston has been offering impressively light, durable and stylish looking eyewear for its customers across the globe. The store has been very successful in selling and stocking the best from designer and generic eyewear brands alike with discounted prices. You could also buy designer eyewear and discount prescription glasses at affordable prices with the assistance of the professional staff in this company. The store unlike many other eyewear stores in Texas offers a wide variety of collections from high-index lenses to eye-catching styles.

We advise our customers to check with your insurance provider first to get information about what type of eyeglasses, frames, and costs are covered by your health insurance plan. Further, the consumers before visiting our eyeglass showroom can request an invoice for reimbursement by your insurance company. In Modern Optical, one could choose from a splendid variety of clear, tinted and even the latest digital screen protection lenses. The company We aim at bringing you the best price for all types of lens and frames ranging from anti-reflective lenses, scratch-resistant lenses, blue light blocking lenses to UV protection lenses.

With no compromise in quality, the Modern Optical has revolutionized the eyewear industry over the past few years by offering a discounted prescription for its products. We give importance to customer satisfaction and on-time services are availed to the customers according to their requirements. It is advised to avoid spending hard-earned money unwisely. Eyeglass wearers could choose from the refined and fashionable collection at a budget-friendly and affordable price by visiting the store. The high-end eyewear of different colors and plethora of trendy shapes are available for all age groups including youngsters as well as elderly people.

As most consumers know, elegant craftsmanship and high-quality materials come at higher price points. But Modern Optical offers top-notch brands and best eyewear at affordable prices with genuine discounts without compromising in quality. This shop also has one of the fastest dispatch units in the industry. The well-trained staff and professional employees in our store help you showcase a unique look by choosing apt eyewear that suits you. All You'll need to know is your prescription as well as your papillary distance from a good optometrist before you visit our store.